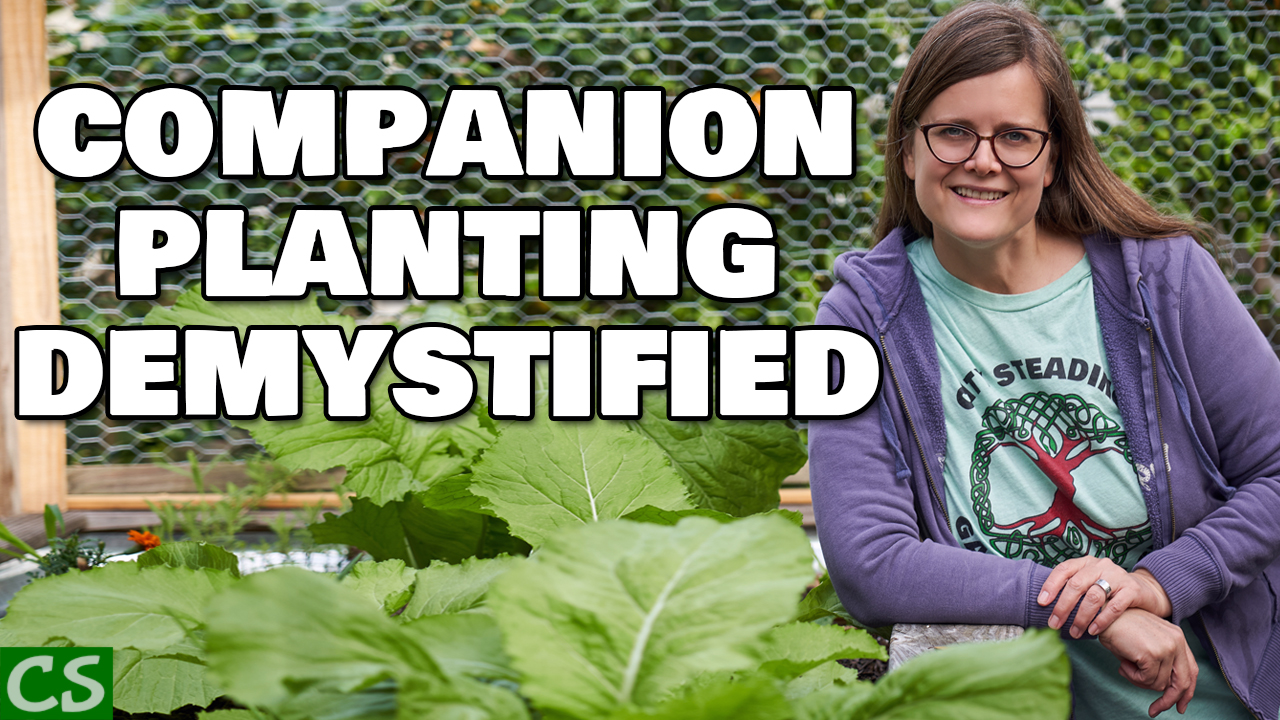 Companion Planting is a favorite gardening technique of mine. Not only do I enjoy the benefits of growing many different varieties of plants in a small space, but I REALLY enjoy utilizing the different properties that many herbs and flowering plants (such as pest control and pollinator attraction) bring to my gardens.
Here is a list of suggested companion planting pairings for specific plants.
Friends are suggested plants to plant with the main listed plant. Foes are plants that are suggested to NOT plant with the main listed plant. Friends and Foes have different reasons why they should or should not be planted with the main listed plant. Those reasons could be soil requirements, or any of the prementioned benefits of companion planting. Friends in Bold indicate they have growth improvement or bug fighting benefits.
(this is an on going process so please refer back to this listing as it grows)
PLANT
FRIEND
FOE
Asparagus
Basil
Marigold
Parsley
Tomato
Beans
Beet
Broccoli
Cabbage
Carrot
Cauliflower
Celery
Chard
Corn
Cucumber
Eggplant
Marigold
Nasturtium
Pea
Potatoes
Radish
Rosemary
Squash
Strawberry
Summer Savory
Tomato
Garlic
Onion
Pepper
Shallot
Sunflower
Beets
Bush Beans
Cabbage
Garlic
Lettuce
Onion
Pole Bean
Cabbage
(includes Broccoli,
Brussels Sprouts,
Cabbage,
Cauliflower,
Chinese Cabbage,
Kale,
and Kohlrabi)
Bean
Catnip
Celery
Chamomile
Cucumber
Dill
Garlic
Hyssop
Kale
Lettuce
Mint
Nasturtium
Onion
Potatoes
Rosemary
Sage
Spinach
Tansy
Thyme
Broccoli (many of the
cabbage family don't
enjoy fellow family members)
Cauliflower
Strawberry
Tomatoes
Carrots
Beans
Chives
Lettuce
Onions
Peas
Peppers
Radishes
Rosemary
Sage
Tomatoes
Anise
Dill
Parsley
Celery
Bean
Cabbage
Chives
Garlic
Nasturtium
Tomato
Chard
Bean
Cabbage
Onion
Corn
Beans
Cucumbers
Geranium
Lettuce
Marigold
Melons
Parsley
Peas
Pigweed
Potatoes
Pumpkin
Squash
Sunflowers
Tomatoes
Cucumbers
Beans
Cabbage
Cauliflower
Corn
Lettuce
Marigold
Nasturtium
Oregano
Peas
Radishes
Sunflowers
Tansy
Tomato
Aromatic Herbs
Melons
Potatoes
Eggplant
Bean
Marigold
Pepper
Lettuce
Asparagus
Beets
Brussels Sprouts
Cabbage
Carrots
Chives
Corn
Cucumbers
Eggplant
Garlic
Onions
Peas
Potatoes
Radishes
Spinach
Strawberries
Sunflowers
Tomatoes
Broccoli
Melons
Corn
Marigold
Nasturtium
Oregano
Pumpkin
Radish
Squash
Onions
Beets
Broccoli
Cabbage
Carrots
Chamomile
Chard
Lettuce
Peppers
Potatoes
Spinach
Strawberry
Summer Savory
Pigweed
Tomatoes
Beans
Peas
Sage
Parsley
Asparagus
Corn
Tomato
Peas
Bean
Carrot
Chives
Corn
Cucumber
Mint
Radish
Turnip
Garlic
Onion
Peppers
Basil
Carrot
Coriander
Onions
Spinach
Tomatoes
Beans
Kohlrabi
Potatoes
Beans
Cabbage
Corn
Eggplant
Horseradish
Marigold
Pea
Tomatoes
Pumpkins
Corn
Marigold
Melon
Nasturtium
Oregano
Squash
Radishes
Basil
Bean
Carrot
Chervil
Coriander
Cucumber
Lettuce
Melon
Nasturtium
Onions
Pea
Spinach
Tomatoes
Hyssop
Kohlrabi
Spinach
Cabbage
Strawberry
Squash
Borage
Corn
Marigold
Melon
Nasturtium
Oregano
Pumpkin
Strawberry
Bean
Borage
Cabbage
Lettuce
Onion
Spinach
Thyme
Tomatoes
Asparagus
Basil
Beans
Bee Balm
Borage
Carrots
Celery
Chives
Lettuce
Marigold
Melons
Mint
Onions
Parsley
Peppers
Radishes
Spinach
Thyme
Broccoli
Brussels sprouts
Cabbage
Cauliflower
Corn
Kale
Kohlrabi
Potatoes
Turnips
Pea
Thank you to: The Old Farmer's Almanac https://www.almanac.com/ and Burpee https://www.burpee.com/ for information that aided in the writing of this article.